This wonderfully tasty Paleo & Vegan Pistachio Ice Cream is so much more than a desert. It will satisfy your sweet tooth while filling you up with nutritious, heart-healthy goodness.
I received free samples of Wonderful Pistachios mentioned in this post. By posting this recipe I am entering a recipe contest sponsored by Wonderful Pistachios and am eligible to win prizes associated with the contest. I was not compensated for my time.
Ice cream has always been my favorite dessert. No question. So I'm sure you can imagine how sad I was when I found out I was severely lactose-intolerant. Over the years, dairy-free ice cream alternatives have gotten better and easier to find. Many of them are quite delicious, but they are also quite expensive. To save on costs, I started making my own "nice cream" in my blender, but it's not the same. Can't a girl have some legit ice cream that's dairy free and guilt free? Is that too much to ask?
Not anymore, it's not!
You see, when Will and I started building our wedding registry, one of the first things I put on the list was the ice cream maker attachment that goes with my Kitchen Aid Stand Mixer, and last week I made my dairy and guilt free ice cream dreams come true. Food allergy peeps and healthy-living gurus, meet this 5-ingredient Paleo & Vegan Pistachio Ice Cream!
Why pistachio ice cream over all the ice cream flavors? First of all, I don't know of any dairy free ice cream brands that make a good dairy free pistachio (aka it's been YEARS since I've had pistachio ice cream). Secondly, pistachios, specifically Wonderful Pistachios, are D to the LICIOUS. Thirdly, they bring so much nutritional goodness to this paleo and vegan friendly dessert.
Get this:
Wonderful Pistachios are known as The Fit Nut™ because they're one of the highest protein and fiber snack nuts around. They're also known as The Skinny Nut™ because they're one of the lowest calorie and lowest fat snack nuts. Protein + fiber + low fat + low calorie = a filling snack that won't fill out your waist line.
Also, who doesn't want ice cream with a little color? Pistachios are also known as the Colorful Nut™ due to the natural hues that come from antioxidants.
As for the recipe, it should be known as The Simply Wonderfully Easy Recipe™ (ok, that's not really trademarked but it should be!) because of how simple it is to whip up. You can go from sad and ice cream-less to happy and filled with Wonderful Pistachio bliss in six simple steps.
Step 1: Combine ingredients in a blender. (Did I mention there are only 5 ingredients?)
Step 2: Blend until smooth.
Step 3: Chill.
Step 4: Churn according to your ice cream maker's instructions.
Step 5: Top with extra Wonderful Pistachio goodness.
Step 6: Eat your heart out! (It is American Hearth Month, after all.)
See? Simply wonderful & easy. Ready to make it? Let's pistachiGO!
Paleo & Vegan Pistachio Ice Cream (5 Ingredients!)
Ingredients
1 can full fat coconut milk
1 cup almond milk
½ cup coconut sugar or all-natural sweetener of choice
1 1/4 cup Wonderful Pistachios, shelled (divided)
¼ tsp xanthan gum (this will keep your ice cream thick and creamy)
Instructions
Pour coconut milk, almond milk, coconut sugar, 1 cup of the Wonderful Pistachios and xanthan gum in a blender.
Blend until smooth.
Chill in the fridge for 2 hours or overnight.
When thoroughly chilled, pour the mixture into your ice cream maker and churn according to your ice cream maker's instructions.
As your ice cream is churning, chop or crush the remaining 1/4 cup of Wonderful Pistachios.
When you have about two minutes left, sprinkle the chopped Wonderful Pistachios into your mixture.
Enjoy immediately or keep in the freezer.
https://fitfulfocus.com/paleo-vegan-pistachio-ice-cream-5-ingredients/
Check out more Wonderful Pistachio recipes from my fellow Recipe Reduxers: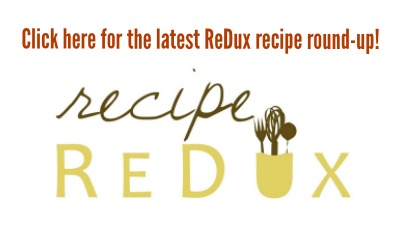 Let's Chat:
Are you a pistachio fan?
What's your favorite ice cream flavor?