These delicious Thai "Noodles" with Spicy Almond Sauce are a healthy take on peanut sauce stir-fry with a serious kick of flavor.
You know what's hard to find in Austin? Good Thai food. I've found a few decent restaurants, but really delicious, authentic Thai food is hard to come by. So what's a Thai-food-lover to do? Make it herself, of course!
Of course, if it's coming out of my kitchen, it has to be allergy-friendly, and if I can make it healthier than the real deal, even better.
A typical Thai noodle stir-fry has noodles (rice noodles or gluten-containing noodles), protein of some kind, veggies and a peanut sauce (which often contains soy and peanuts). A Nicole-ized Thai noodle stir-fry looks like this:
Instead of rice noodles, this dish has sweet potato noodles made with one of my favorite kitchen gadgets: my Kitchen-Aid Spiralizer Blade. This baby peeled my potatoes and then spiralized them into perfect, springy noodles. (Love a good kitchen gadget? Be sure to check out all the Recipe Redux recipes linked below. Each food blogger created a dish with their favorite kitchen tool.)
We have yummy chicken as our protein, broccoli for our veggie and instead of a peanut sauce, there's a creamy (but dairy free) almond sauce with a spicy kick.
The best thing about stir-fry is how simple it is to make, and this Thai "Noodle" dish is no exception.
The noodles are a cinch thanks to the aforementioned spiralizer, and although sweet potato noodles take a bit longer to cook than your standard zoodle, all you have to do is toss them in your pan. Let them soften up as your sauce simmers and your chicken cooks, and before long you'll have a batch full of spicy Thai yumminess.
Thai "Noodles" with Spicy Almond Sauce (gluten, peanut, soy and dairy free)
Ingredients
½ tbsp. avocado oil
1 clove garlic, minced
½ red onion, diced
1-2 tsp crushed red pepper flakes
1 tbsp brown sugar
1 tsp coconut aminos or soy free soy sauce
2 tbsp natural almond butter
1 can coconut milk
2 large sweet potatoes, peeled and spiralized
1 lb boneless, skinless chicken breast, cut into bite-sized chunks
2 cups broccoli florets
Instructions
Heat avocado oil in a large skillet or wok over medium-high heat.
Add garlic and onion to pan and sauté a minute or so.
Add crushed red pepper flakes, brown sugar, coconut aminos/soy-free soy sauce and almond butter and stir until thoroughly combined.
Slowly stir in the coconut milk a bit at a time.
Place your sweet potato noodles, chicken and broccoli in the pan and stir to coat.
Bring sauce to a simmer, turn heat down to medium, cover and cook for about 20 minutes, stirring occasionally.
Divide into four equal portions and enjoy!
Notes
This dish reheats well in the microwave, just like the best Thai food does!
https://fitfulfocus.com/thai-noodles-with-spicy-almond-sauce-gluten-peanut-soy-and-dairy-free/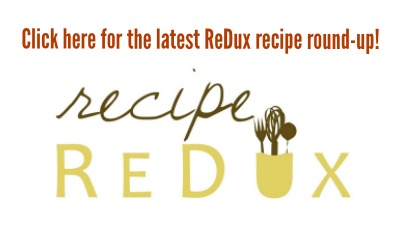 Let's Chat:
Are you a fan of Thai-food? What's your favorite Thai dish?